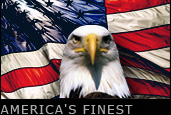 Vinyl Siding/ Soffit & Fascia
When it comes to remodeling your home, Alcoa has alway's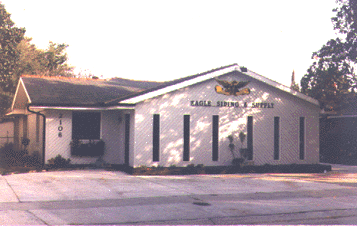 been the brand that homeowner's have trusted for products with unparalleled curb appeal.
Alcoa Exterior's, a leading U.S. manufacturer, offers lasting beauty and proven performance in premium vinyl siding. Easy maintance, backed by one of the strongest and best in the business warranties. One of every four homes with vinyl siding uses's Alcoa or Mastic siding.
Today's consumer's believe in the old adage, "You get what you pay for". HomeOwners are interested in product performance, low maintance, workmanship and warranties.
Exterior beauty is most important. That "first impression" is what counts.
Homeowners and builders appreciate the confidence and the personal touch we show in each project. We are not the biggest company around, but our name and reputation speak for themselves.
(New Construction home in Ormond Plantation Estates, Destrahan Louisiana)
(August 1988)
Alcoa Building Products
Alcoa is a worldwide leader in vinyl, aluminum, steel and injected- molded exterior building products and a name homeowners know. According to the Vinyl Institute, one of every four homeowners who buys vinyl Siding chooses Alcoa exterior products. No other building products company has earned that kind of consumer trust.
Alcoa offers hundreds of different products to help you design and build great exteriors. Beyond siding, our products include a complete line of low maintenance accessories that add quality and value: soft, roof ventilation systems, gutters and down spouts, to name a few. Alcoa also offers a full menu of value-added services to make your job easier. And we meet your industry's ever-changing demands through extensive R & D, innovative engineering and state-of-the-art manufacturing. For a custom home or a complete planned community, Alcoa is the one resource you need to make your project one-of-a-kind.
Homes & Business's
that have been transformed to beauty and elegance by Eagle Siding & Renovations
Photo's to the left and center are before and afterphotos)
Davenport & Associates Kenner, Louisiana. Photo to the right is on completion of 2nd floor addition
for more office space added one year later
(This Old Metairie double was saved from total destruction)
(Photo Courtesy of ESS: Ronald McDonald House 4403 Canal St. New Orleans, Louisiana)
Eagle Siding & Renovations played a important part in the exterior renovation of the Ronald McDonald House in August 1983.