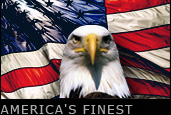 About Us
Eagle Siding & Renovations : " A step above the Rest "
Eagle Siding was introduced to the New Orleans area in 1972 bringing a change in the way homes were being restored and renovated with a new and appealing look. Eagle Siding promoted to homeowners that there was more to home renovations than just aluminum siding. A new siding product which was making strong advances in the home-improvement industry was giving homes and business's a fresh new look without the ding and dent damage there is with aluminum siding. Vinyl siding was making a statement in the siding industry. Becoming the siding of choice for home renovations in color, textures, styles, design accents, and warranties. Enhancing and enriching the new look in every renovation.
Eagle Siding & Supply, Inc. was founded in 1976.
We supply, furnish, and install (American Made) vinyl siding products from (Alcoa - Mastic) with designer accessories and a unquestionable workmanship warranty which attributes to our success. Eagle Siding is the only company to offer a written ( Ten Year Workmanship Warranty) on their services, with a (Lifetime material and Labor warranty) by Alcoa against (Material defects).
1980, brought expanded services including interior renovations, to accent our exterior designs. Eagle Siding & Renovations, LLC a division of Eagle Siding & Supply, Inc. was formed to handle the great influx of interior, kitchen and bath renovations. Today Eagle Siding & Renovations, LLC. has become a leading one stop home-remodeling contractor giving homeowners a distinguishing new look to renovations.
Visit our "Renovation Links " for information and on-line help for Home improvement Projects.
Email: For Estimates and Product lines
Estimates: (New Construction, Renovations, Home Improvements, Commercial/Residential)
Phone: (504) 885-1700 or (toll free) at: 1-866-363-2453
Mailing Address: 1505 Frankel Ave. Metairie, Louisiana 70003-5005
Email Address: sales@eagle123.com